TEMPERATURE & FACIAL SCREENING KIOSK
Protect your customers and personnel with a temperature & facial recognition kiosk.
 It's compact design makes it suitable for high trafficked areas to screen individuals before entry to high trafficked areas.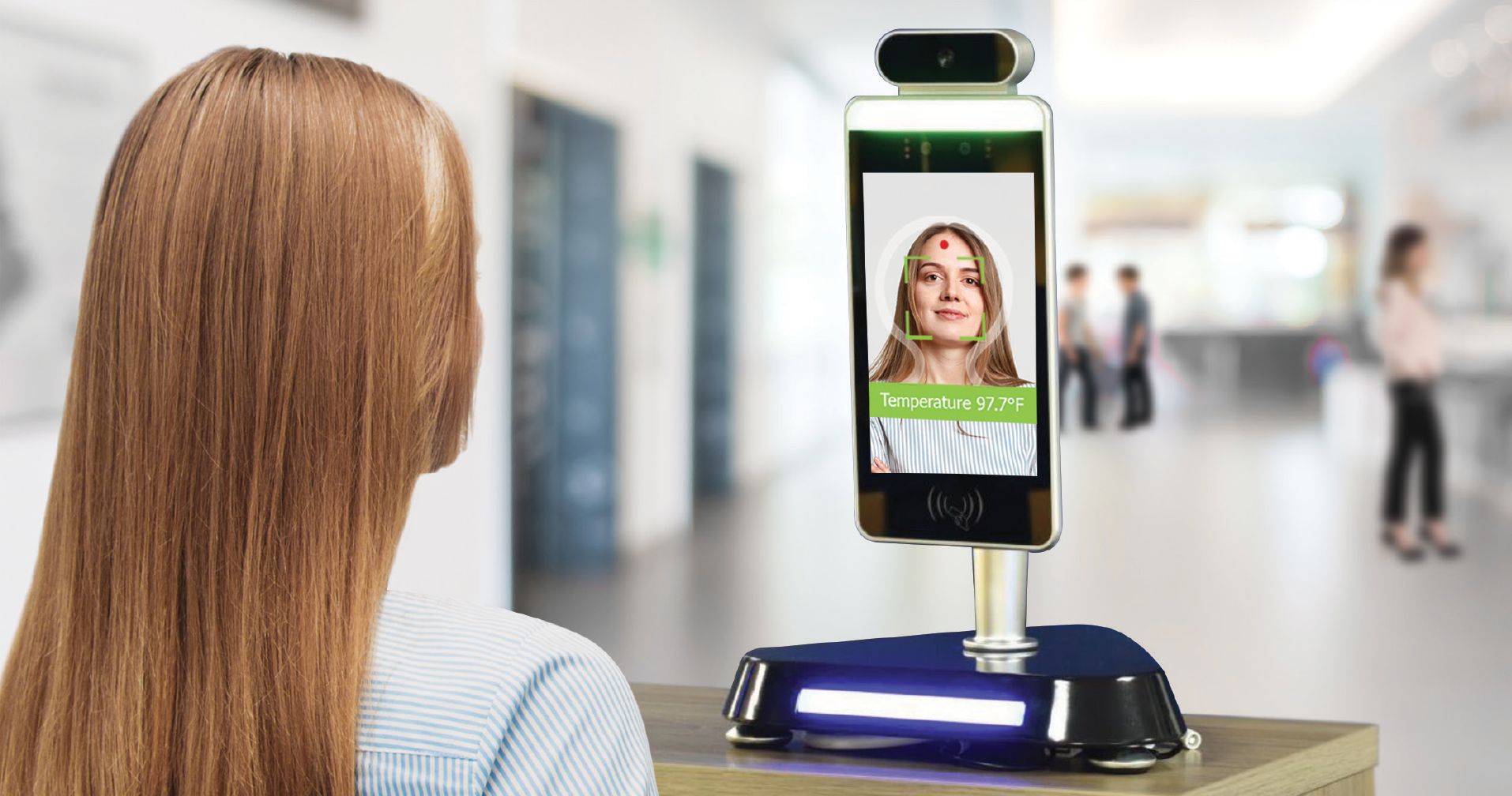 Reporting
Kiosks track of time, temperature, and captures images in real-time across multiple scanners with back end reporting.

Security and Safety
Devices are secure and staff can monitor scans in real-time.  Alarms alert staff if protocols are breached. 

Temperature Screening
Contactless temperature screening kiosks detect fever
symptoms in real-time to protect employees and customers.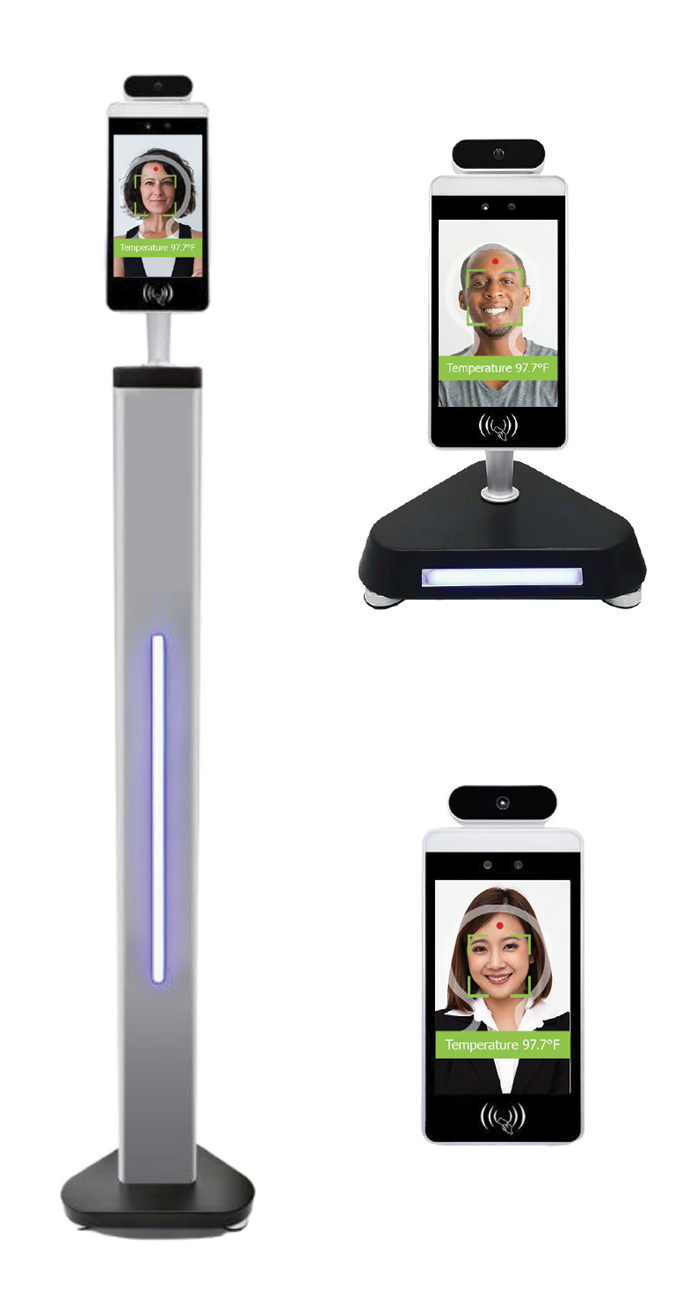 About
East To West Digital Products
FOR MORE INFORMATION CONTACT:
DEAN NICHOL-PRESIDENT
631-368-2269 • [email protected]
BE SAFE ALWAYS, GODSPEED
Optional Features
Upload your employee database to track personnel entry and exit.   The kiosks have built-in RFID card readers and can control and unlock doorways.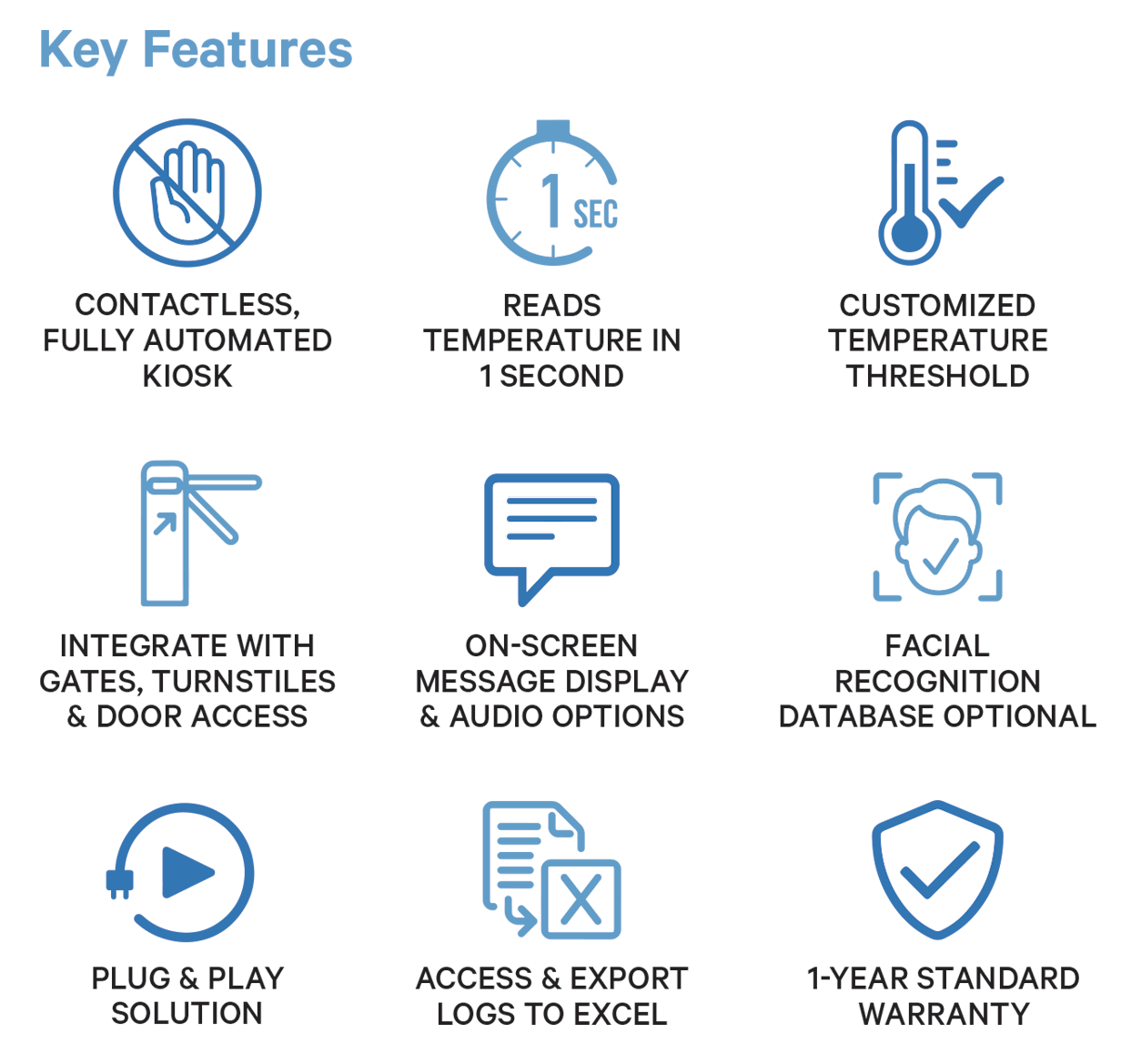 Contact us to discuss how we can assist you and your customers to remain safe in these difficult times.